Week ending 20/10/19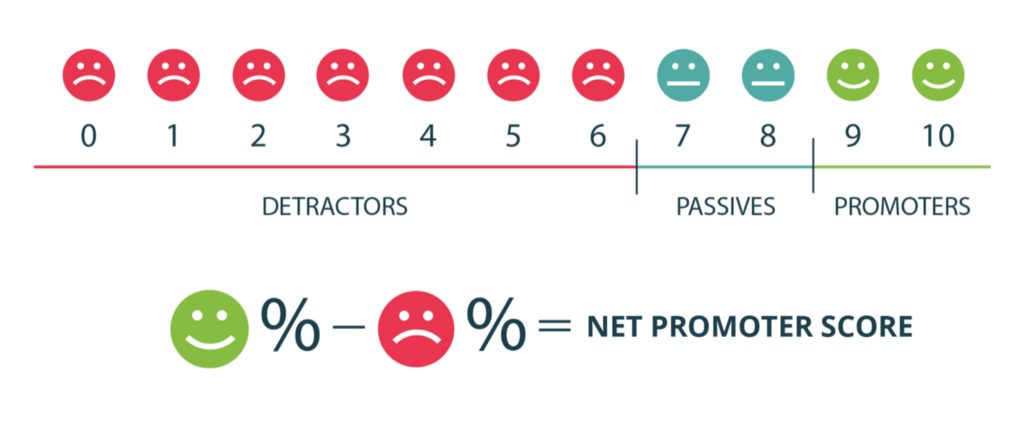 What we worked on
Moving from large corporations to regional and independent businesses as an executive, taught me many things, one lesson learned the hard way is that a smaller company does not make change or improvement easier, just different. One of the obvious differences is that you very often have to do more with less, there are not usually to many 'cheque-book' answers to challenges.
Working with SME businesses as an advisor reinforces this knoweldge. A project completed this week makes for a great example. When I implemented NPS for multi-billion pound revenue organisation I worked with a Business Analyst who took down the Business Needs Analysis and managed a project to select suitable vendors and then passed on the chosen vendor to a project management team to implement; I signed off the budget of close to a hundred thousand pounds and sat back and waited for the results.
Working with SME clients this type of innovation is likely to fall on one or two capable leaders, who scarcest resource is time and is unlikely to enjoy a budget in the thousands let aline hundreds of thousands.
It is just this type of challenge Crawford enjoy, born from strategy and needing to be implemented at least in the experimentation phase; is this a good metric for us? On a tight budget.
Customer Experience — Net Promoter Score (NPS)
You will I am sure have been on the receiving end of a Net Promoter Score (NPS), more likely on a business-to-consumer environment than business-to-business, often as a text or email survey.
NPS research suggests a strong correlation between customer experience and the growth or erosion of profits, therefore businesses are increasingly adopting the methodology.
A long-standing client, who have suffered some service issues and are rebuilding their offer decided as part of a wider reaching Customer Experience strategic project to adopt NPS. Beyond the indicative nature of NPS and the Closed Loop benefits, our client wanted a metric that the whole company could join around and link their own behviour and contribution to, a great number to chase upwards in essence, providing opportunity to celebrate improvements.
The link below provides a comprehensive introduction to NPS:
NPS – Net Promoter Score: The Complete Guide
Having helped our client identify Customer Experience as a strategic project through our chairing of their board meeting and strategy facilititation it fell to us to create a system, without outsourcing it or buying an expensive off the shelf solution.
Using a a tiny bit of internal IT resource we identified a methodology that combined:
A simple SQL query
Use of their Email Marketing platform — Mailchimp
Adoption of a survey tool — Typeform
Google Data Studio
In order to create an end-to-end system that picks customers for survey, sends them a personalised link, delivers a personalised survey and captures the results in a scorecard and also creates a list for their Team Leaders to call and offer their help to rectify any Detractor scores.
It's not totally automated, however, for a few pounds a month (the only additional cost to this business is the Typeform subscrition), it is great value and pretty slick, both for the company and Customers.
I've pasted a link to the NPS question below, our system personalises this to the Client and Company.
What I'm reading
I have Kindle to thank for this, it came up as a suggested read and caught my interest sufficiently to make it on to the reading list:
The book blurb
'Dalrymple is a superb historian with a visceral understanding of India … A book of beauty' — Gerard DeGroot, The Times
In August 1765 the East India Company defeated the young Mughal emperor and forced him to establish in his richest provinces a new administration run by English merchants who collected taxes through means of a ruthless private army — what we would now call an act of involuntary privatisation.
The East India Company's founding charter authorised it to 'wage war' and it had always used violence to gain its ends. But the creation of this new government marked the moment that the East India Company ceased to be a conventional international trading corporation dealing in silks and spices and became something much more unusual: an aggressive colonial power in the guise of a multinational business. In less than four decades it had trained up a security force of around 200,000 men — twice the size of the British army — and had subdued an entire subcontinent, conquering first Bengal and finally, in 1803, the Mughal capital of Delhi itself. The Company's reach stretched until almost all of India south of the Himalayas was effectively ruled from a boardroom in London.
The Anarchy tells the remarkable story of how one of the world's most magnificent empires disintegrated and came to be replaced by a dangerously unregulated private company, based thousands of miles overseas in one small office, five windows wide, and answerable only to its distant shareholders. In his most ambitious and riveting book to date, William Dalrymple tells the story of the East India Company as it has never been told before, unfolding a timely cautionary tale of the first global corporate power.
At play
My favourite recent run:
Afternoon Run – Archi Stewart's 4.9 mi run
Not too many to choose from and nothing remotely interesting about this selection other than the effort level was very light for what was a consistent pace.